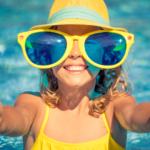 Top reasons to install a generator this summer
May 31, 2023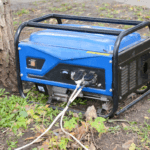 How to get your standby generator ready for the fall season
September 8, 2023
It's hot. You work from home. Your kids are home for the summer and need Internet. In today's world, having a backup power system is a must. We rely on electricity for everything!
Power outages happen and they not only disrupt your life, they can also cost you money!
If you have been considering a backup power system, here's why it makes sense for every homeowner.
Having backup power, meaning a generator, means you won't have to go without electricity if there is a power outage or other issue. This might mean a small portable generator that can keep the lights on or having a whole-house backup generator installed that seamlessly switches over to power.
Either way, you and your family won't be inconvenienced, and you can remain comfortable and go about your daily life, using things like your furnace, your appliances and more.
Many of us rely on electricity for safety or medical devices, and a power outage means things like your home security system, a camera, alarm, or electricity for medical devices like oxygen or more don't work. Also, a dark home is unsafe – you can't see potential tripping hazards if you don't have the lights on!
If you are like many people, you might be working from home – at least part of the time. Having a backup power system is something that you need to be able to do your job effectively.
Power outages mean you miss deadlines, have your workflow interrupted and possibly lose business – and clients. Having a generator means you can keep working without disruption. So, freelancers, contractors and small business owners, make this the year you get a backup power supply!
And speaking of financial losses, a power outage means you could lose costly food in your refrigerator or freezer. With inflation, this loss could be substantial – and extreme weather events and outages do occur, especially in the summer months.
But what a backup system really gives you is peace of mind. You know that if something happens, your family can handle it – safely and quickly. A backup system is a convenience and a safety net.
Quality Power Systems
If you have questions about your backup power systems, we can help. Contact us today and let one of our experts explain your options.